What is The Rising of the Shield Hero?
The Rising of the Shield Hero is a light novel by Aneko Yusagi. It revolves around a otaku named Iwatani Naofumi who is transported into a world. There are protagonists being transported into another world troups in anime. I will get to that toward the end of this post. Naofumi is a shield warrior and the chosen one. He is one of the chosen warriors to save Melromac. There is a spear warrior (Motoyasu), sword (Ren) and bow (Itsuki). These four warriors have to save the Kingdom of Melromac from Catastrophe. Naofumi early in the series gets used by the King's Daughter named Matly. Matly travels with Naofumi and uses him. Naofumi was dumbfounded and mistrust people after being setup by Matly. Everyone from Malromac shunned Naofumi and treat him like a criminal. This cause Naofumi to felt unease and cynical toward people.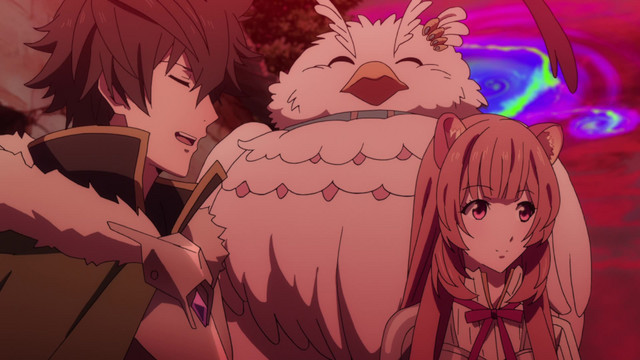 Later on Naofumi, uses his shield to acquire skills and protect others. During his adventures, he learn more about Malromac culture. Outcasted and feel exiled by society, Naofumi meets allies on his adventure. Iwatani meets a slave demi-human named Raphtaila. Raphtaila is a racoon-like demi human that lost her parent during Catastrophe. Naofumi brough her from a slave trader and join in the adventure. Raph is Naofumi sword and right-hand person. Early on, she doesn't know how to use a sword. After fighting some monsters, Raphtaila level up and become stronger. Later on, Naofumi and Raphtaila brought a egg that have a bird-angel slave. That bird named is Filo, who can change sizes and transform into a human.
Continue reading The Rising of the Shield Hero Mistreat Your Peers Anime Review