Read Time:
6 Minute, 6 Second
Super Smash Bros Clones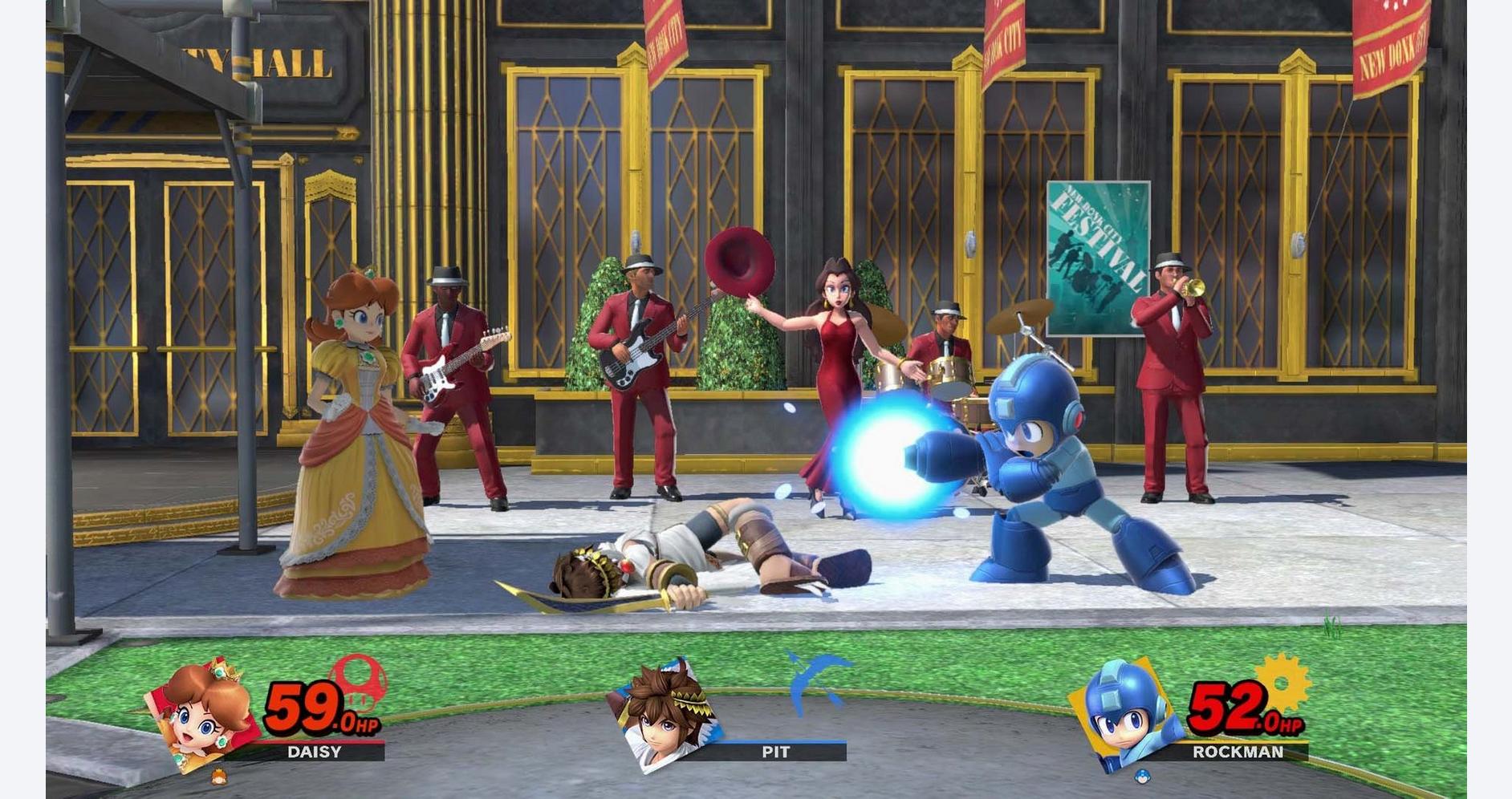 Super Smash Bros clones has been popular in the 90s and beyond. Due to the successful Nintendo video game Super Smash Bros series. Video game developers start to recreate and influence by Smash Bros. The mechanic are as follows, you pick a character, knock them off stages and win. There is items that player can pick up and use and throw at opponents. Along with defeat them by lifebars or raising their  percentage up to knock them out. Stages where you jump from platform to platform but beware of hazards that will hinder your gameplay. Each character have directional attack like Super Smash Bros series with neutral and special attacks. But some games doesn't have two button special attack and neutral. I will talk about the games in a second.
In falling off stages, players uses up b or just jump back to stay alive. Beware of edge guarding as well, use that to trick your opponent. Wave dashing is one of the most effective method for defensive other than blocking and rolling. Super Smash Bros is one of the most iconic games of all time. The Smash community is growing stronger by every minute and second. There is some Smash players as well like HungryBox, WaDI and many more. Some people debate whether Smash Bros is a fighting game or not. Well let just say, it's a platform fighting game with a twist. You can gather friends together to knock each other off stages. Trash talking along with learning from each other on how to be good at Smash. That's is what the game  all about, do you agree with that?
What Games Inspire Super Smash Bros clones?
Other than Super Smash Bros, what other games that inspired it? There is one in participle  named Brawlhalla. Brawlhalla is water down Super Smash Bros clone. Basely, you use weapon to fight each other and get there health to red. There is special attack  (weapons only) but unharmed it's neutrals. No blocking and throwing opponents off the stage in this game. But you can throw items and weapons at them which is not new. For defense is air and back dashing that's pretty much it. You can do combos and strings with different character based on weapon types. Now Brawlhalla has esports and become relevant with crossover skins like TMNT, Kung Fu Panda, WWE and Adventure Time. There might be more coming soon and I did a top 5 cartoon Super Smash Bros clones has been popular in the 90s and beyond. Due to the successful Nintendo video game Super Smash Bros series should come to Brawlhalla blogpost feel free to check it out.
One problem that Brawlhalla has, there is no way to get Mammoth Coins over than buying them. Along with no crossover skin pack or special edition of Brawlhalla, which will save me alot of money instead buying it separately. Brawlhalla is available on PC, Nintendo Switch, PlayStation 4 and Xbox One. Crossplay is available on all systems and you can play together. Wait, there is more Super Smash Bros clones out there is Brawlout which is similar and has characters from other indie games. You see character from Yooka-Laylee, Dead Cell, Hyper Drifter and Guacamelee. Brawlout has rage meter which triggers combo breaker (Killer Instinct) and making attack stronger. Support Angry  Mob Games buy the game on Nintendo Switch, PlayStation 4, Xbox One and PC.
Cont
Speaking of indie games, there is one game called Rushdown Revolt developed by Combat Lab Inc. Rushdown Revolt has air combos, cancels and other aspect fighting game mechanics. I would go check Rushdown Revolt  on Steam. For my anime fans out there, Battle Stadium DON where features  the big three One Piece, Dragon Ball and Naruto. This game is a bit weird and your character has colored meter. If your character perspective color filed up they win. The same does for DreamMix TV World Fighters which has the same mechanics as DON. DreamMix TV World Fighters has Hudson Soft( RIP) characters like Solid Snake, Transformers, Bloody Roar and Bomberman. I forgot to mention Barbie (Licca-chan) that blew my mind lol.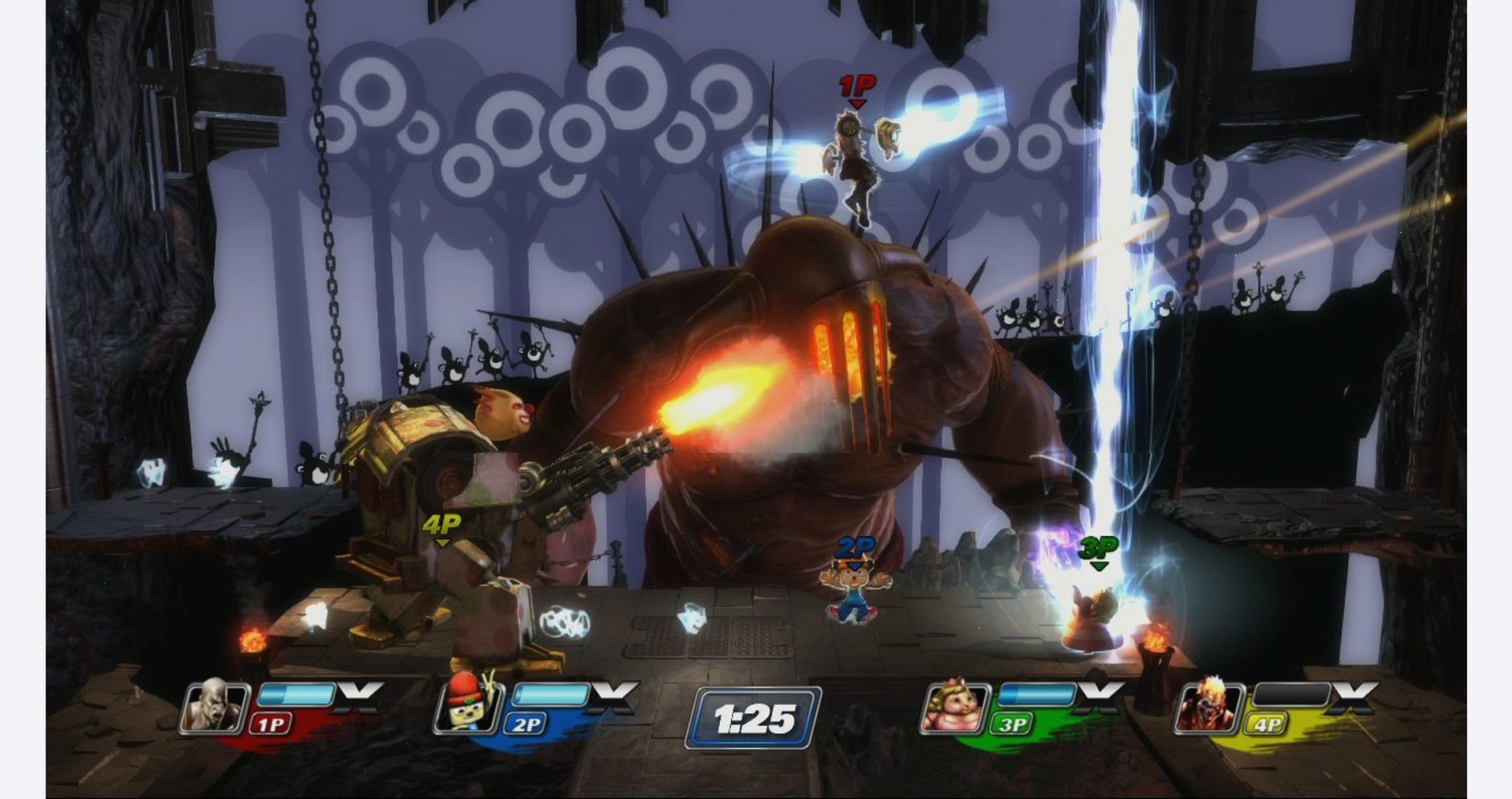 Other than that I don't talk about these games too much but you will get general idea.  I want to mention some other Party brawlers like TMNT Smash Up, Kung Fu Panda Showdown of Legendary Legends and Viewitful Joe Red Hot Rumble.  Forgot one thing, if you want to buy Battle Stadium DON it's available on PlayStation 2 and Nintendo GameCube. Dream Mix TV World Fighters is available on GameCube and PlayStation 2. Well , lets talk about notable Super Smash Bros clones like PlayStation All Star Battle Royale which features Sony characters. You have Kratos from God of War (Boi!), Parapper the Rapper (classic), Sackboy, Big Daddy (Bio Shock) and more. This game has level 1-3 super moves which takes from fighting games. PlayStation All Stars Battle Royale is available now on PS Vita and PlayStation 3.
Closing
Alot of people wanted a sequel but we will never get one. Lastly before I talk about the very last Smash clone. Rivals of Aether and Lethal League is another indie game to try out.  There is a Shonen Jump like Super Smash Bros game out there called "Weekly Shonen Jump: Jikkyou Janjan Stadium".  Along with Jump Ultimate Star on the Nintendo 3DS as well which has Smash Bros mechanics. Now, Nickelodeon All Stars Brawl is coming out this fall and I am excited. The game has 20 fighters and rollback netcode. Fans are coming it a "Smash Killer" due to advance game mechanics like wavedashing, air throw and many more. I can;'t wait to play as CatDog, Korra, Invader Zim and others. Nickelodeon All Star Brawl is coming out this fall on Xbox One, PlayStation 4/5, PC and Nintendo Switch.
Super Smash Bros clones is here to stay in my opinion. What fun than knocking people off stages? Along with picking your favorite character that you grew up with and perspective games. Super Smash Bros Ultimate is a prime example of having fun with 4-8 players on the screen. I did a blogpost about Masahiro Sakurai changing Smash as a whole please take a look. There might be clones in the near future to come. Let me know what you think of Super Smash Bros clones in the comments or social media. Share this blog with any Smash fan out there. If you want updates on the website, follow me on social media or discord. Thanks you for reading my  blogpost and have a bless day.  Tune in for more post by yours truly. Super Smash Bros Ultimate is available on Nintendo Switch.