Read Time:
5 Minute, 8 Second
Brawlhalla Cartoon Crossovers
Brawlhalla just brought in Finn and Jake from Adventure Time also Princess Bubblegum. For those who don't know what Brawlhalla about. The game is similar to Super Smash Bros but with two types of weapons. Each character have two weapons such as bow, sword, hammer and two pistols. The main goal is to knock your opponent off the stage. Brawlhalla have some third-party characters like Hellboy, Rayman and Shovel Knight. Before E3 2019, there is a first cartoon crossover and that's Adventure Time. I think there should be more Brawlhalla cartoon crossovers in the future. That's why I have a list on what cartoon properties should be in Brawlhalla. Like Super Smash Bros Ultimate with their wishlist of characters. I have mine own top 5 list that legends I want. Without further ado, let's get right to the list.
5. Star vs The Forces of Evil
Star Vs the Forces of Evil is a cartoon developed by Darcy Nefcy. The show finished airing on Disney XD and was a fantastic show. Star Vs the Forces of Evil was inspired by anime magical girl genre. Star Butterfly would be a great character. Marco can use a sword and fist. Star in the other hand could use a axe. The axe can be her magical wand and her secondary weapon is a bow. Star and Marco could be crossover skins. There would be other characters like Tom, Kelly and another I can't remember. These characters could be a fun choice for the game.
4. Samurai Jack
Samurai Jack is a perfect fit for the game. If you don't know about Samurai Jack is. The show aired in Cartoon Network back in early 2000s. Samurai Jack just ended it's final season around 2017. The plot is about a Samurai warrior named Jack on a quest to defeat demon Aku. Aku sends him to the past and hoping to get home. Jack would utilize a sword and bow for weapon. He would be a crossover skin for Koji. That's enough say, maybe Aku, Scottish Man and Ashe would be playable. I think Blue Mammoth Games should reach out to Genndy Tartakovsky for his character.
3. She-Ra and the Princesses of Power
She-Ra would be a great addition to the roster. If you don't know what She-Ra is. She-Ra and the Princesses of Power is a reboot of the 1985 Filmation series She-Ra and the Princess of Power. The plot of the show is similar to Filmation series. Adora is raised by Hordak and was taken as a child. She lead The Horde along with her best friend Catra. With the help from Bow and Glimmer, Adora fight against The Horde. If Adora was in the game, she would have a sword and a bow. Speaking of Bow, he would have the exact weapon. I don't know about Glimmer and Catra. She-Ra and the Princesses of Power would a good choice.
2. Steven Universe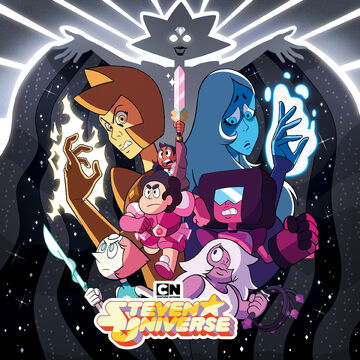 Steven Universe is another excellent choice in my opinion. If you don't know about Steven Universe. The show is about a boy named Steven Universe. Steven finds out about his past and being a gem. The show is developed by Rebecca Sugar and highly popular in Cartoon Network. Steven Universe characters is be in this game. There is Garnet who has fist and Pearl with a staff. Amethyst I don't know what weapon she would have. I don't know how will they incorporate Steven's shield weapon. We will have to see about that. I would think Steven Universe would be a good choice.
1. Miraculous Tales of Ladybug and Cat Noir
Miraculous Tales of Ladybug and Cat Noir is a slightly choice of mine. If you don't what Miraculous Tales of Ladybug and Cat Noir is about. The plot is about two teenagers in Paris, France fighting against a villain named Hawk Moth. Hawk Moth sends akumas to get Ladybug and Cat Noir Miraculous. The show is very popular in France and developed by Thomas Astruc along with Jeremy Zag. Ladybug would have a yo-yo like orb for her primary weapon. Her secondary weapon is a sword. Cat Noir weapon could be his claws. Secondary is his staff that would fit. Hawk Moth weapon would be his cane and sword. Queen Bee could use her venom like a orb and fist. Rena Rouge and Carapace I don't know their weapon. In my opinion I hope Ladybug would make an appearance.
Other Brawlhalla Cartoon Crossovers
There is some Brawlhalla cartoon crossovers that not on the list. I want to mention RWBY, Xaolin Showdown, Invader Zim, ThunderCats and more. Blue Mammoth Games doing big time with Brawlhalla. I am hoping to see more crossovers in the future. Hoping to do a Super Smash Bros vs Brawlhalla blogpost someday. Overall, I enjoy the Adventure Time Event in Brawlhalla. Although, I didn't the characters but did purchase All Legends pack. I don't understand why I didn't get them. Oh well, it's was kind of a rip-off for me. That being said, Brawlhalla will continue to grow as a game. I still enjoy Brawlhalla and wait to see more coming days