What is Dragon Knight OVA
Dragon Knight OVA is based on PC88 dungeon crawler game developed by ELF Corporation. The main plot of the OVA is about a unlikely hero named Yamato Takeru. Takeru is a traveling swordsmen looking for food. He stumble on a village filled with women called Strawberry Fields. Takeru gets captured in the anime. While in the game, Takeru meets Luna. After a long chat, Luna brings Takeru to the Queen. In the OVA, a guard brings Takeru to the Queen. Queen tells Takeru that their village is ruled by Dragon Knights and Gazelbaan. There goddess is turn to stone and needed 6 jewels of Aquarina. The Queen sends her warriors to fight off Dragon Knights but never came back. Takeru accepts the task and journeys to the tower. Throughout the OVA, Takeru engages in perverted acts like talking pictures of girls.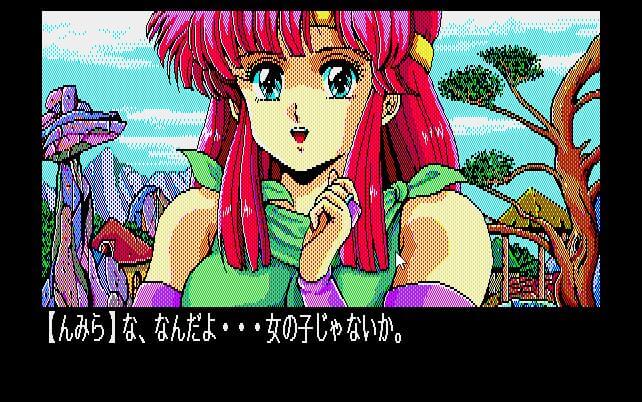 Telling girls their measurements and drooling. Luna wants to save the girls and put up with Takeru antics. After defeating some monsters, Takeru gets the jewels. Some of the monsters, perform sexual acts to the warriors. Takeru and Luna save all the girls. One of the Dragon Knight captures the Queen. Takeru defeated Green Dragon Knights with his quick thinking. Luna gets turn into a dragon and helps Takeru. After defeating the last Dragon Knight, Luna turns back into her normal self. Luna and Takeru defeated Gazelbaan and save Strawberry Fields. That's the end of the OVA.
Continue reading Dragon Knight OVA – Unlikely Hero and Women Anime Review