Top 5 LGBT and Ships Characters In Video Games
April 16, 2019
Top 5 LGBT and ships video game characters
Top 5 lgbt and ships character in video games what is the fandom wants. This blog post is about love and what makes it go around. February is the day of Valentine's Day and spread it around. Love is in the air and it doesn't matter who you are. The method of love can break anything that cause hate. For example, Sam from Tomb Raider being more than a BFF to Lara Croft. We the fandom ships these characters and some might come up the closet. Certain people are not happy with lgbtq culture. Hand full of people will embrace it. You are not born lgbt but it's a choice. If you want to love your life that makes you happy. Go for it and be proud of who you are.
In the past, I had problem with lgbt but I am pass that. That being said, I will talk about some ships that fans will enjoy. I will talk more about what you think in the comments. Let's get the ball rolling shall we?
5. Tekken – Alisa x Lars
Alisa is an android that was built by Dr. Bosconovitch. Lars is an illegitimate child of Heihachi. They make a great couple and want to stop Jin Kazama. Alisa is a caring and attractive robot with chain saws. She can detach her head and arms. Lars is a fast and agile character to use. He is the protagonist of Tekken 6 and appear in Naruto Shippuden Ultimate Ninja Storm 2. Lars Alexanderrson is the light of the Mishma family than Kazuya and Heihachi. Bosconovitch has been used by Jin to hurt people. Lars is a light and cares deeply for Alisa. I wanted to ship these two because of their chemistry. Who would have through human would date a robot?
4. Kingdom Hearts -Sora X Riku
In Kingdom Hearts, Riku wanders into the darkness and Sora wants to save him. Sora and Riku are childhood friends. They boys is on the side of light and darkness. Throughout the game, Sora finds Riku but unable to bring him back. These two have a great relationship but was foretold between a rift. While as child there were rivals in battle. Kairi holds them together but nothing is better than bromance. Sora and Riku is more than just friends and brothers. That's why I ship these two along with the fandom.
3. Dead or Alive – Marie Rose X Honoka
Mari Rose is a servant for Helena Douglas and Honoka is a weapon. Honoka has the largest bust in DOA franchise. Marie is the smallest bust but these two seem to be good friends. Rose would say bigger is not always better. Both Honoka and Marie is portray as high school sweet hearts and color personality. They're very popular in the Dead or Alive franchise nowadays. If you want more of them, play Dead Or Alive Xtreme Venus Vacation.
2. Danganronpa – Makoto Naegi X Sayaka Maizono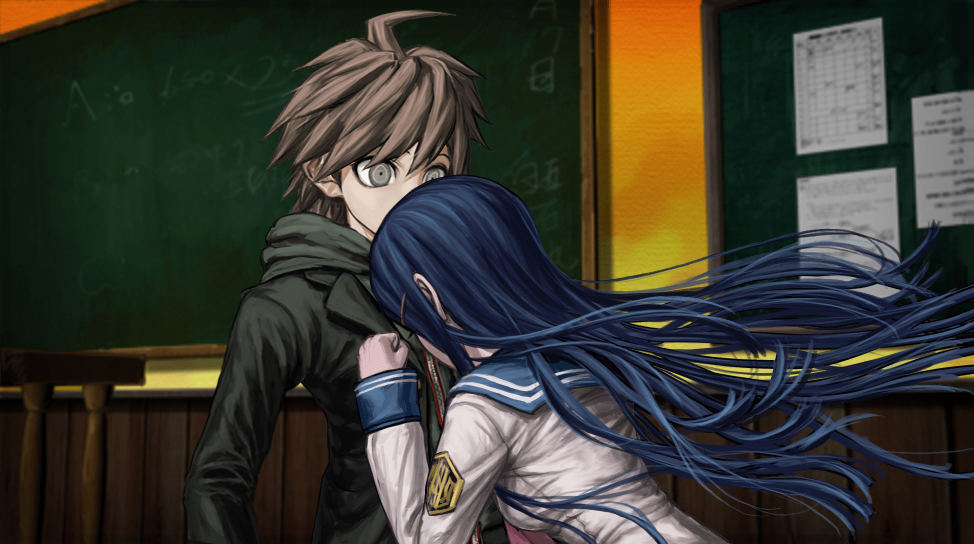 Makoto is the main protagonist of Dangaonropa that wants to stop Monokuma. Sayaka is part of a idoi group and second to get murdered. She is a sweet girl and wants to talk to Naegi. Also she dom the named "Ultimate Pop Sensation". Makoto really cares for her and expose Leon for murdering her. If she was still alive I would see if that relationship will blossom. I chose this ship because I wanted to see them together.
1. Senran Kagura – Imu x Miyabi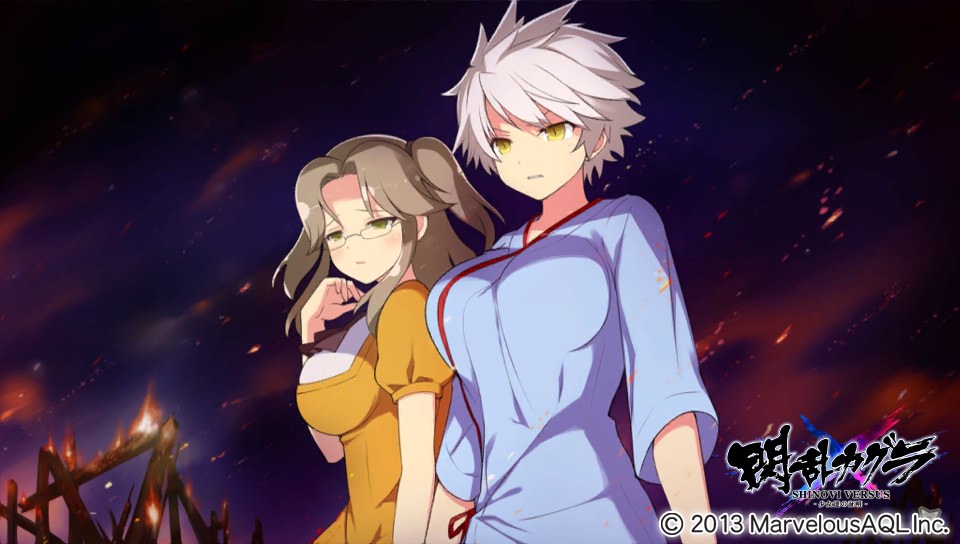 Imu is a second and right head person of Myabi in Hebjo. Myabi is a calm and collective girl who look like a men. Imu is always attach to her. These two have a professional relationship but Imu willing to defend her. Even means Imu's little sister which she has a rocky relationship. Anything Myabi needs Imu is always there. I think it's not a kept secret that Imu has a crush on Myabi. Myabi doesn't mind but force on rebuilding Hebjo. These two should be ship and probably will sail.
That's all for ships and top 5 lgbt parring in this blog post. I want to what you guys come up with. Video game characters need love too. Spread the love and to others in the world. We all need love but sometimes so people want to be alone in the world.