What is SpiritSphere?
Hello readers it's been a while since I did a indie game hands on post. We will explore two games SpiritSphere and Meme Machine. These games play very causal and fans will love these titles. SpiritSphere is a ping-pong Windjammers indie game developed by Eendhoorn Games. The game draws inspiration from Legend of Zelda due to top-down camera angle. Spiritsphere plays like air-hockey with local multiplayer. I wish there was online in this game. There is different game modes such play against cpu. Earn coins to get new spheres and Squash mode. Squash mode is each player has a turn to hit the wall. Although if it's not your turn, the other player scores. Players can choose up to 4 players for team match. If you don't want to play with a partner. Go head to head with your friend.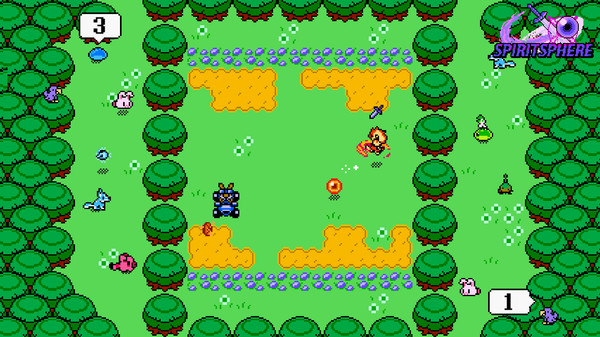 The main goal of SpiritSphere is to get the sphere on the other player side. Simple enough right but wait there is more. There are different items and powerup to give player a edge. SpiritSphere features a small roster of characters but more will come. The game graphic is NES 8-bit style with eccentric soundtrack.  The game is easy to pick for newcomers and veterans. Each character have unique abilities for knocking spheres. My thoughts on SpiritSphere as a whole. The game is very fun arcade-ish with retro value. NES fans will feel right at home with this. Grab a buddy and talk trash with this indie game. Make sure you get SpiritSphere on Steam and Nintendo Switch.
Continue reading SpiritSphere and Meme Machine | Ping-Ping Blocks Indie Hands-on