What is Queens Blade?
Queens Blade is based on Hobby Japan's Gamebook series. This anime adaptation contains a lot of fanservice and majority of female characters. The plot of Queen's Blade is a tournament to become the next queen of Gainos. Different manga artist designed these characters in the series. Arms Corporation handles the animation. It known for Ikki Tousen, Hyakka Ryoran: Samurai Girls and Valkyrie Drive Mermaid. Arms is consider their animes with large amount of fanservice content. Queen's Blade spawn seasons 2 and ova later on another series called Queen's Blade Rebellion. Queen's Blade Unlimited is just announced this year and can't wait to for it. Let's continue about the main story of Queen's Blade. Leina is the lead protagonist of the show. She is a part of a prestige family called Vance. Her character is valiant and brave for a female warrior.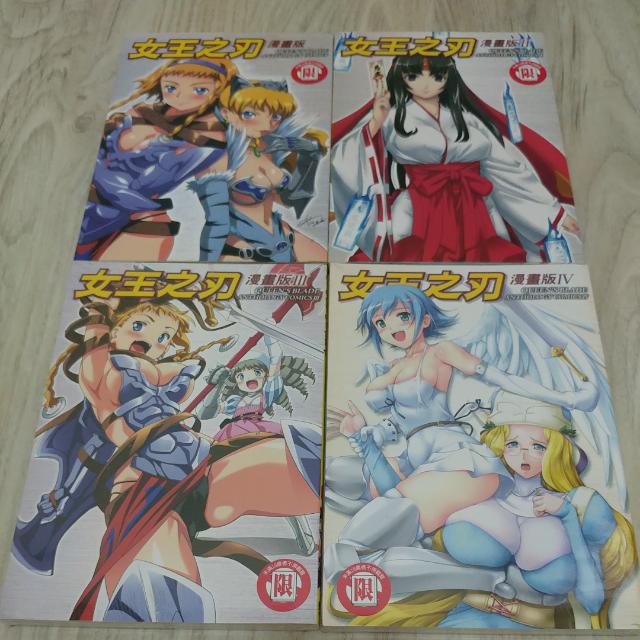 Leina leaves the sheltered life of Vance family and want to become queen. She has two sister named Reina and Claudette. Reina is a sister complex and very arrogant girl. Claudette is dubbed Lighting General, due her being powerful among her sisters. Leina journeys to Gainos and meets a thief named Risty. Risty steals from the rich and gives to the poor. She was Leina first friend in the series. As soon Queen Blade tournaments starts. Leina meets other fighters should as Melona (a pink bunny-like woman who shoot acid and shape-shift). Nowa, an elf girl from the forest that hated humans. Echidna, who is a snake women that very fond of woman. Tomoe and Shizuka, a ninja along with a priestess with an unfortunate relationship. Cattleya, a blacksmith with a gigantic sword and Ymir (dwarf that sells weapons).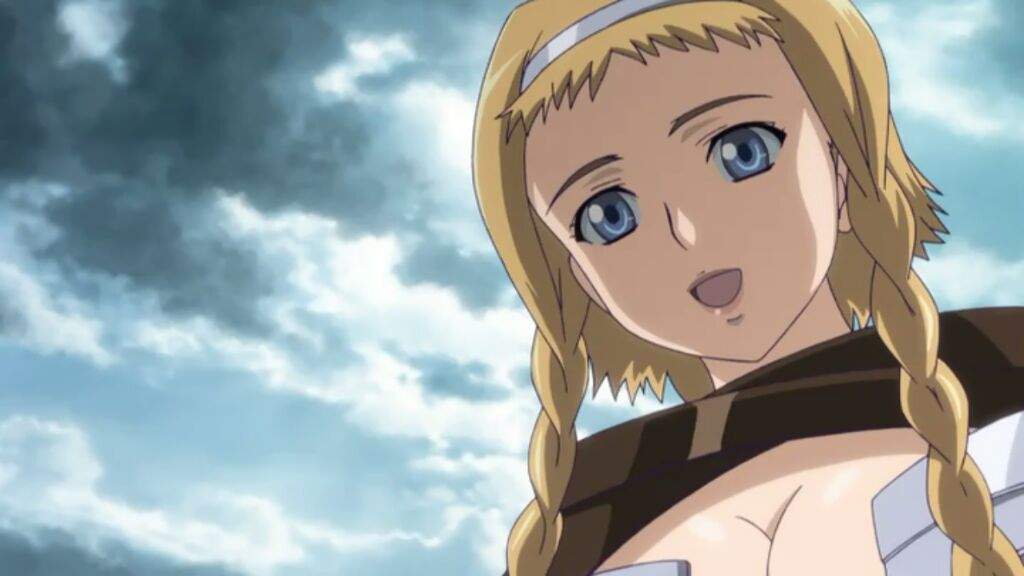 So many female character so little time
In the course of season 1 and 2, there are new characters that make an appearance. Nyx, a meek woman who is armed with an evil staff called Funikura. The series gives backstory to selected characters in order to motivate them to join the fight. Nanael is an overseer and observer Queen's Blade battles. She comes off as annoying and instigate fights. Normally, it backfires and getting scolded by her superiors. Queen's Blade takes issues about family, looking up to someone and betrayal. Leina have self-esteem issues in season 1. Thinking she is not worthy on becoming queen and strong enough. She trains to become a beautiful warrior. There are different character archtypes such as paladins, nuns, angel, demon and many more.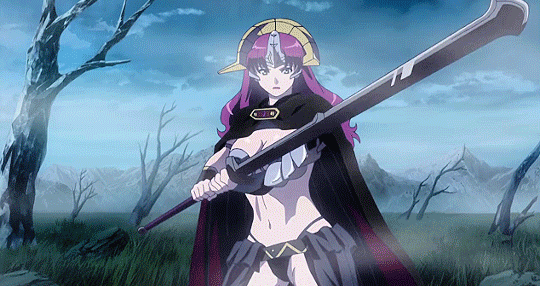 Hobby Japan knows how to cater to male audience. Queen's Blade is not the only one that hobby was involved. Seven Mortal Sins and Bikini Warriors have adult content in them. These two have all female cast in the show. Queen's Blade suffers that same problem as Ikki Tousen. Less story and more fanservice in the show. The story does slowly progress the series but not enough. We explore Menace, Tomoe, Nowa and Nyx backstory. We don't see Melpha, Airi and Melona backstory in the show. I forgot to mention Aldra, who is the current queen and plays a huge role in the story. Aldra is responsible for encasing people into cold crystals and turning Risty evil.
What is my thoughts on Queens Blade?
The one who defeat the current queen become it. That's what the plot is about and Leina becomes queen. Queens Blade is a fanservice galore with average plot points. The amount of ecchiless in this show will drive viewers to stay or away. This show is not for children under 18 stay away. There is a lot of waifu in this series.  That sacred pose makes me I can't say the word lol. Anyways, If you are a fan of the visual combat books. Go check out Queens Blade animated series for yourself. Queen's Blade season 1 and 2 is available on Amazon.